UTILITY
Crypto Investment Deals
Give our holders exclusive access to invest upcoming crypto deals in seed round and private rounds before anybody else. Some early projects we've been able to access:

Access to all paid software tools in one place!
Our holders gain access to NFT tools and dedicated researchers who provide ALPHA analysis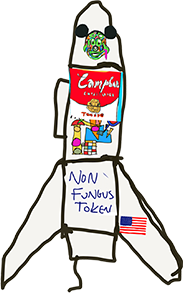 Artist Airdrops
Get access to other artist works simply by holding a MunchiesNFT.

IP RIGHTS
You also own full IP rights attached to your Munchies!
CHECK OUT SOME OF THE COOL WAYS OUR HOLDERS ARE USING THEIR RIGHTS: